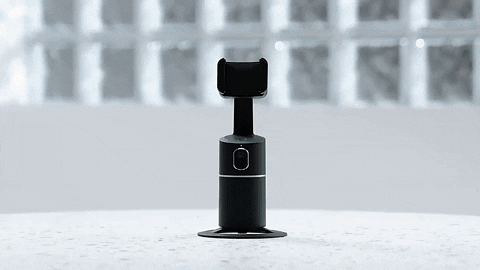 Description:
This kind of smart face tracking phone holder is easy to use, freeing your hands, and convenient for you to make different postures.
This smart face tracking phone mount is suitable for video calls, shooting, live streaming, and others, meeting your different needs.
This phone holder is rotatable, you can adjust it 360 degrees, making your shooting more convenient and easier.
This kind of phone mount is easy to use because you do not need to download an application, saving time and strength for you.
This face tracking phone holder is made of durable material, which is designed with exquisite workmanship and good details, you can use it for a long time.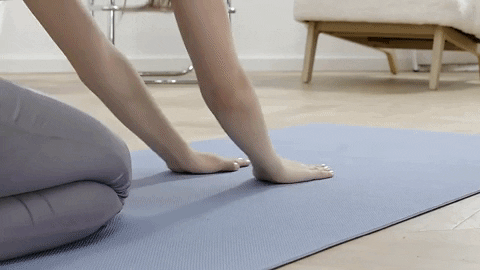 Never Miss a Frame Again from now on!

Awesome Cellphone holder combines 360-degree rotation with AI tracking of movement.
Mobile Live Stream Equipment, Smartphone Accessories for Streaming Videos 🎬on Tik Tok, YouTube, Twitch, Vlogging, Blogs, Instagram, Facebook live, and many more.

Manual and Instructions will be provided
Free Shipping Worldwide, Tracking will be included

🔋 8 hrs. Battery life
✅ Can be mounted on a tripod if wanted
✅ Charging Port Type C (easily found in any local stores)
✅ Can be adjusted Vertically or Horizontally
✅ Very Smooth tracking of movements, never be out of frame
✅ Most phones can be used with or without case.
✅ Hands-free Device
❌ No app is required to use it (No worries of being hacked or item manipulated)
❌ No Bluetooth needed
❌ No WIFI (Is not accessible to outside sources by any means)
❌ Not battery operated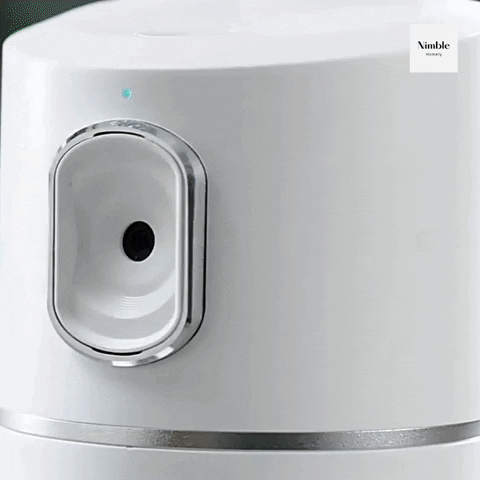 Specification:
Product color: Black, White
Rotation angle: 360 degrees
Flip: X: 360 ° (left and right) / Y: 315 ° (up and down)
Travel: Max: 8.2 / min: 5
Distance: minimum placement height 0 m, the distance needs to be ≥ 1 m to track
Tracking mode: the whole body and half body can effectively catch the dynamic tracking of characters
Speed: about 42 ° / S
Field of view: 105 degrees
Battery capacity: 2200 mHh
Endurance: about 6-8 hours
Charging port: type-C
Power: 5V 1A
Fuselage size: 19.7 (height) x5.2 (fuselage diameter)
Base size: 10cm/3.93in
Unit weight: About 220g

Return 30-Day Money-Back Guarantee ONLY FOR NIMBLE 360PRO
If you are not satisfied, You can choose to return your Nimble 360Pro to us within 30 days and you will receive a refund of either your purchase price. Freight charges are not refundable.