---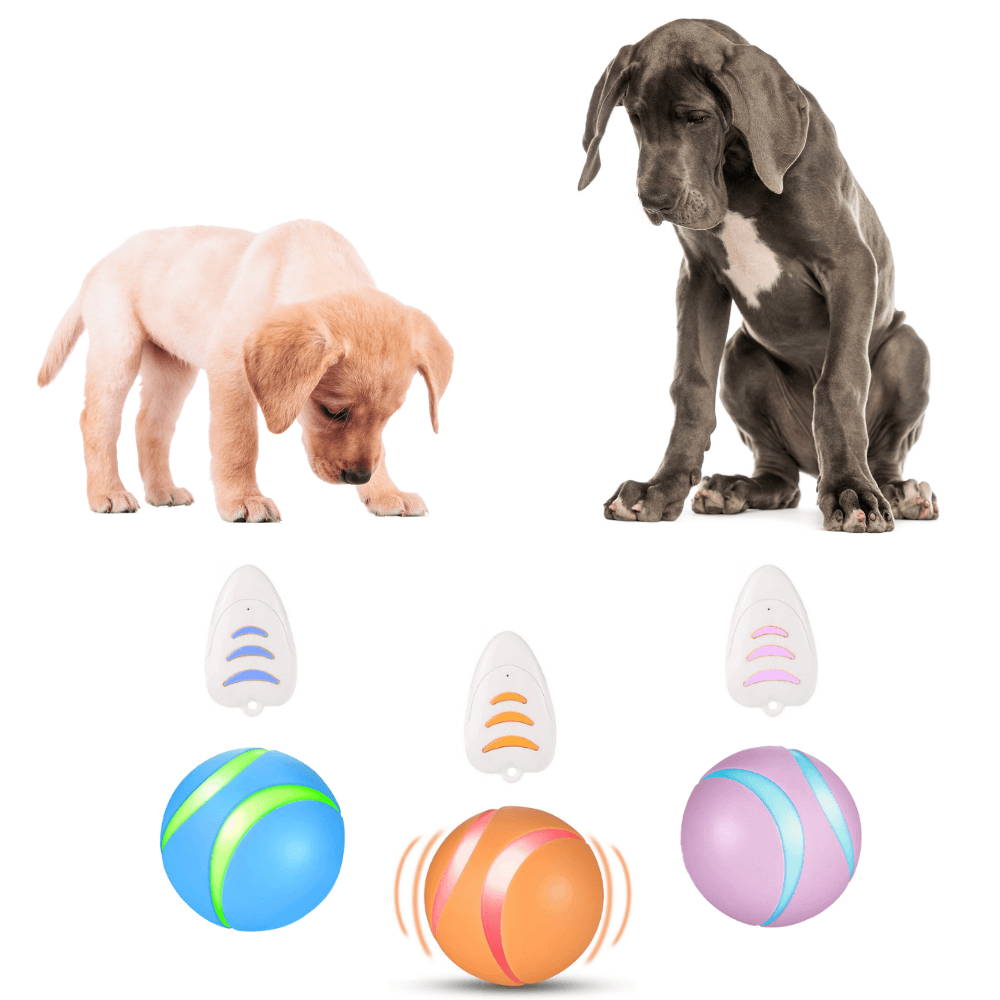 Hands-Free or Remote Operated & No App Required;
Choose to stop movement or pick from 2 speed levels to Match Different Activity Levels;
Let Your Dog Enjoy Themselves With The Suction Cup Anxiety Reliever!
Dogs love to play tug of war.  The act of biting down on something and tugging it is a healthy display of their predatory nature.  Our Suction Cup Anxiety Reliever is designed with that in mind! 
The unique design features a soft, rubber ball on one side and a strong suction cup on the other.  Designed with you in mind our toy is perfect for busy pet owners!  Easily attach it to any flat surface like a wall, side of a cabinet or the floor.  
The beauty of our toy is that it allows dogs to play all by themselves!  It is perfect for busy pet parents like yourself, who want to keep their doggies happy and busy while they're doing chores or running errands.
It's the kind of toy every pup parent needs to have!
Ultra-Durable: It won't break, snap or unravel.  Our product is made to last.
Extra-Strong Suction:  Our suction cup sticks to floors, walls or any smooth surface.  When your dog goes to pull the toy, it won't let go.
Chewable:  Pick your dogs favorite color and spoil them with a new toy!  Not only does it keep them occupied, the chewy ball is great for your pups teeth!
Non-toxic: There's nothing in here that can hurt your fur baby.  No toxins, chemicals or anything else you wouldn't want!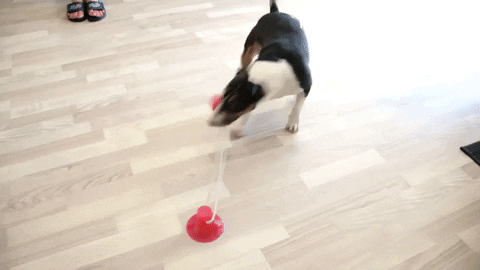 It's flexible, interactive and stops your pets fro getting bored.  If you're at home, you can grab the suction end and play with your pup!  Best of all when you're not home, our secure suction cup can hold up to your dog playing all day!  
We love our furry friends just as much as they love us.  Now it's time to show it.